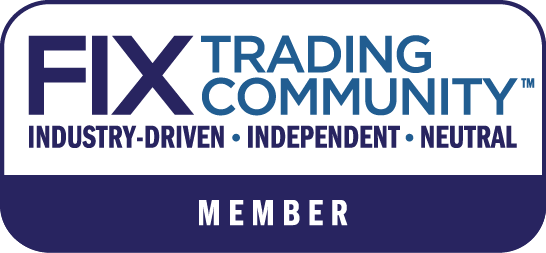 About

FIXSIM

How We Are Changing FIX Protocol Development and Testing
How FIXSIM Started
At Gamma Three Trading, a Boston, Massachusetts based company, we needed a way to test the many FIX protocol workflows in our Order Management System. Our options at the time were to license an expensive on-site product or build one from the ground up.
We chose to build, and soon we realized the value of FIXSIM to our development, quality assurance, and support teams. In 2012 we launched FIXSIM as a cloud-based solution. The feedback was instant. Like us, there were many other people in need of an on-demand access to FIX Protocol scenarios with NO software download over the Internet.
No long term contracts!
Our Philosophy
Accessibility
With no software to download and only a browser, FIXSIM provides advanced FIX testing capabilities over the Internet with TLS encryption. FIXSIM can be a FIX initiator or acceptor or both!
Flexible Pricing
Whether you are an individual software contractor or a large global FinTech vendor, we have FIXSIM plans to fit you. We are proud to have as our customers software vendors, investment managers, and broker/dealers.
Manual and Automated Workflows
With a rich UI, log into our portal to see real-time message flows. View orders and executions in our trade blotter and execute/cancel/etc.
FIXSIM also has a rule builder to automatically respond to any message. Want direct access to FIXSIM? Use our RESTful web API to control FIXSIM directly from your application.
Vital

Stats

A sample of statistics
>500 MM
FIX Messages Served
1 Month
Month to Month Plans!
Customer

Recommendations

Join the hundreds of customers who use FIXSIM. We're also our own customer!
"We started with our UK QA team, now rolled out to global teams!"
"Essential to help us stress test clients accessing our Dark Pool"
"As a contractor, I use FIXSIM for helping build FIX solutions for my clients."